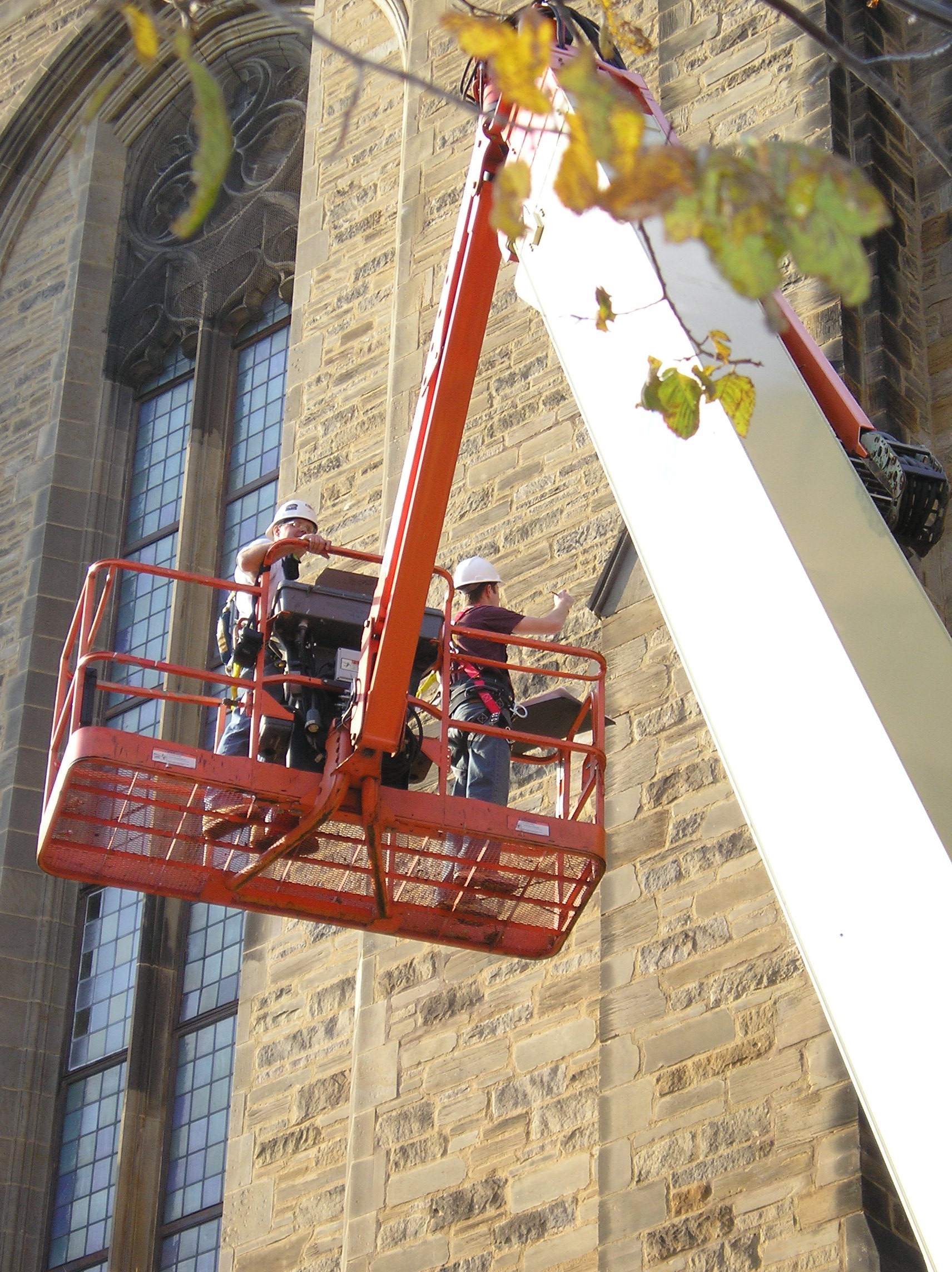 Payne whitney gymnasium at yale university*
OVERVIEW
John Russell Pope, one of America's leading architects in the early part of the twentieth century, developed a Master Plan that shaped the vision for Yale's campus. It was not until the late 1920s that he was given the opportunity to design one of the most recognizable buildings on campus - the Payne Whitney Gymnasium, a Collegiate Gothic icon that dominates the skyline of New Haven and is a beacon for all at Yale.
Known affectionately as the "cathedral of sweat", the Gymnasium - along with the adjacent Ray Tompkins House - contains most of the University's athletic facilities, including a swimming pool, several basketball courts, gymnastics, fencing, raquetball and squash courts, training facilities and the oldest indoor rowing tanks in the US in continuous operation. At over 750,000 square feet, the Gymnasium is by far one of the largest buildings on campus and one of the largest historic structures in the US.
Deferred maintenance, poor detailing in the original design and construction and moisture migration phenomena had created serious deterioration of the exterior building envelope, including unique and extremely valuable windows.
Following a search by invitation, HillierARCHITECTURE (now RMJM) was selected to undertake this massive project, under the leadership of George C. Skarmeas, as the Design and Preservation Principal.
The recommendations of the design team were accepted by Yale University and the team was authorized to produce full construction documents. In the spring of 2009, upon completion of the construction documents, the project was placed on hold due to the decline of Yale's endowment.
PROJECT APPROACH
The project was organized in several parallel tracks. One track consisted of an advanced team, responsible for producing highly detailed documentation of the exterior building envelope using orthophotography and photogrammetry. This documentation provided an accurate record of the building's existing conditions, including all areas of deterioration.
Another track consisted of two teams to survey and document the areas of deterioration. Vertical Access was retained to access areas of the building that were not accessible via high reach (above 180 feet), while a second team recorded all areas of deterioration accessible via high reach.
On a third track, the entire building was scanned via non-destructive examination methods, using infrared imaging, ultrasounds, ground penetrating radar and magnetometers, mapping all areas of concealed deterioration and producing the equivalent of an MRI of the building.
Analytical tests of masonry systems, metals, and other building materials and components, completed the "clinical" picture of the building, allowing the design team to understand the causes, magnitude and location of all areas of deterioration and begin to prescribe treatment(s).
Finally, a fourth team focused on addressing the issue of windows. With over 2,200 window units and several types, the team developed a series of recommendations for repairs, refurbishment and replacement.
* Project led by George C. Skarmeas as Design Principal and Director of Preservation Design Studio at HillierARCHITECTURE / RMJM (1996-2010)
STATUS
Comprehensive Assessment
Completed (2008)
Phase I & II Documentation
Completed (2009)